*This project has been made possible by the kind contributions of many supporters in Victoria and beyond. Click on the logos below to visit their sites.
Major Funders

Veterans Affairs Canada through the Canada Remembers Program endeavours to keep alive the achievements and sacrifices made by those who served Canada in times of war and peace.
 The University of Victoria is more than a top research university in a spectacular West Coast location. We're a university of achievement, a university of curiosity, a university of integrated learning, and so much more. UVic is ranked #11 globally and first in Canada among universities less than 50 years old by Times Higher Education (THE). It also ranks in THE's elite global list of the top 200 universities, which includes approximately one per cent of the world's best institutions.
Major Supporting Archives
Archives protect and preserve the original material that forms the basis of our on-line image and document archive.  The following archives, both large and small have generously agreed to support the on-line presentation of their material.  Some have provided hundreds of images while others have contributed only a few.  All have trusted us with the treasures they have preserved for generations.  We thank them for their trust and ask that our viewers acknowledge the original source in any reuse of their material.  Viewers who wish to explore further will find still more treasures in the following sites: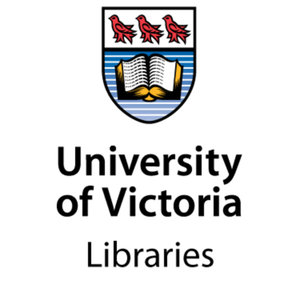 The Special Collection Section of the University of Victoria Library holds a remarkable collection of material about the great war including oral history recordings of veterans of the Great War. As part of our contribution, this project has digitized The Colonist Newspaper for the period 1910-1920. In addition, the Library has republished a large number of their Great War images on the site.
 The Archives of the Royal BC Museum hold a vast store of material about the history of British Columbia. As part of this project, we were able to digitize an addition 100 items that are now available to the public. In addition we have been able to freely reuse a very large selection of digital material from their collection.

The Canadian Great War Project has long been a source of inspiration.  Mr. Marc Leroux,, whose efforts over more than a decade built and expanded the Canadian Great War Project web site, generously provided the initial data set to support the service records section of our site.
Community Archives
The generosity of many community and local archives is at the core of our collection.  In many cases the material now available on this site has not been previously available on-line. We are forever thankful for their support.
Brentwood College School Archives
City of Victoria Archives *We regret that due to the very high fees associated with the digitization and display of images from the Victoria City Archives, we are unable to provide direct access to their material on this site.
Glenlyon-Norfolk School Archives
Greater Victoria School District Archives
Oak Bay High School Archive (see websites also)
Quadra Elementary School
St. Michael's University School Archives (SMUS also has an online archive-see websites)
The George Jay Elementary School
Personal and Family Contributions
Megan Scott
Maureen Duffus
Daisy Stocker
Richard Emery
*Ce projet a été rendu possible grâce aux généreuses contributions de plusieurs alliés à Victoria et ailleurs. Cliquez sur les logos pour visiter leurs sites.
Principaux organismes de financement

Le programme « Le Canada se souvient » d'Anciens Combattants Canada s'efforce de maintenir le souvenir des réalisations et des sacrifices consentis par ceux et celles qui ont servi le Canada en temps de guerre, de conflit armé et de paix.
 The University of Victoria c'est plus qu'une des meilleures universités de recherche située dans un endroit spectaculaire de la côte ouest. Nous sommes une université qui aime obtenir des résultats, une université qui cultive la curiosité, une université qui pratique une approche intégrée des apprentissages et tellement plus. Times Higher Education (THE) a placé UVic au 11e rang mondial et au 1er rang au Canada parmi les universités qui existent depuis moins de 50 ans. THE a aussi placé UVic parmi les 200 meilleures universités au monde, l'élite mondiale, qui inclut environ un pour cent des meilleures institutions au monde.
Nos grands alliés parmi les archives
Les archives protègent et préservent le matériel original qui forme la base de nos images et de nos documents en ligne. Les archives suivantes, de petite et grande taille, ont généreusement accepté d'appuyer la présentation de leur matériel en ligne. Certaines ont fourni des centaines d'images alors que d'autres en ont fourni quelques-unes. Toutes nous ont confié des trésors préservés depuis des générations. Nous les remercions de la confiance accordée. Nous demandons à nos lecteurs de citer la source originale lors de toute réutilisation de ce matériel. Les lecteurs qui désirent poursuivre leurs recherches auront accès à de merveilleux trésors dans les sites suivants:
La section Special Collection de la bibliothèque de UVic : une collection remarquable de matériel sur la Première Guerre mondiale, notamment des enregistrements faits avec des vétérans de cette guerre. Pour ce projet, nous avons notamment contribué à la numérisation des numéros du journal The Colonist publiés entre 1910 et 1920. La bibliothèque a accepté de publier un grand nombre d'images de la Grande Guerre sur notre site.
Les Archives du Royal BC Museum : une vaste quantité de matériel sur l'histoire de la Colombie-Britannique. Notre projet a permis de numériser 100 nouveaux items, aujourd'hui accessibles à l'ensemble de la population. De plus, nous avons eu la permission de réutiliser librement une large sélection du matériel numérique de leur collection.
The Canadian Great War Project : depuis longtemps une source d'inspiration. Marc Leroux, qui a travaillé pendant plus d'une décennie pour bâtir et alimenter le site web The Canadian Great War Project, a généreusement fourni les données initiales qui forment la section des états de service sur notre site.
Les archives communautaires
La générosité de plusieurs archives locales et communautaires se retrouve au cœur de notre collection. Dans plusieurs cas, le matériel qu'on retrouve sur notre site n'était pas accessible en ligne. Nous leur serons éternellement reconnaissants de leur soutien.
Brentwood College School Archives
City of Victoria Archives  *Nous regrettons que les coûts faramineux associés à la numérisation et à l'affichage d'images des archives de la Ville de Victoria nous empêchent d'offrir un accès direct au matériel sur ce site.
Glenlyon-Norfolk School Archives
Greater Victoria School District Archives
Oak Bay High School Archive (see websites also)
Quadra Elementary School
St. Michael's University School Archives (SMUS also has an online archive-see websites)
The George Jay Elementary School
Personal and Family Contributions
Megan Scott
Maureen Duffus
Daisy Stocker
Richard Emery